Tegels hebben verschillende typen toplagen en daar zit een gradatie in van onderhoudsgemak. De ene tegel is makkelijker schoon te maken dan de andere tegel.

Reinigen van daken of dakranden
Het reinigen van uw dak zorgt ervoor dat het weer in de oude staat terugkeert en dat het vrij wordt van mossen, algen en andere aanslag.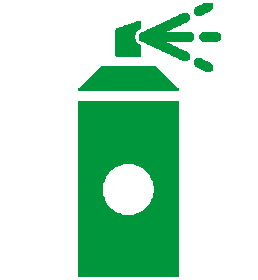 Verwijdering van graffiti
Last van graffiti? Laat de graffiti deskundig verwijderen zonder sporen. Via Italiaander vind je de vakman die dit keurig voor jou in orde maakt.

Reinigen van mos of andere aanslag
Wanneer er mos begint te groeien tussen de dakpannen kan dit tot gevolg hebben dat er in de winter vorstschade optreed. Dit zou een reden kunnen zijn om de mos van uw dakpannen te laten verwijderen. Een andere reden zou kunnen zijn dat u het niet mooi vind al dat groene mos op uw dak.

Reinigen van tegels waar kauwgom op zit
Wanneer je kauwgom op onbedoelde plekken terecht komt, is dat erg vervelend. Gelukkig zijn er middelen die je helpen bij het verwijderen van kauwgom.
Van tijd tot tijd de gevel van je woning reinigen is een dankbare klus. Indrukwekkend hoe je huis ervan opknapt wanneer je vuil en aanslag van de buitenmuren hebt verwijderd.